I came across this ebay seller while doing a little blog surfing this morning.
In the spirit of the log cabin blanket that is sweeping the blogs, here are a few other patterns that could be made from scraps. They're all from the ebay seller woolhelmina and they're all based on mathematical formulas. Cool!
The only catch is they're away until mid-August so their auctions are down. if you go to their feedback page you can click on previous sales to see pics. They're very unique!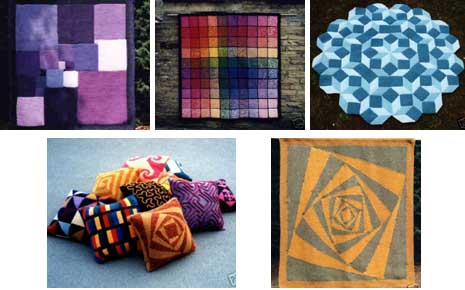 A few of my favs:
Curve of Pursuit
. See a pic of a finished one with a different color layout here at
Smoking Hot Needles
(scroll down to the July 13th post)
Square Deal
Double Vision
Penrose
Several of their blanket patterns as pillow covers