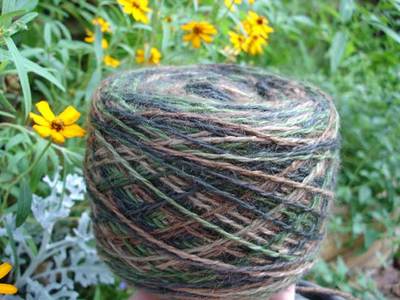 brooks farm four play duet*
I have 500 yards of this yarn, and NO IDEA what to do with it. I love the colors, I love the fiber content (55 mohair / 45 wool), I love the way the yarn is plied (2 plies, very loosely).
But, I cannot find a stitch pattern to do this yarn justice. I've tried several lace motifs and nothing's worked. The poor yarn is looking overworked and abused. You know how it is. * Knit a couple repeats, frog * repeat
The yarn is gorgeous. Any ideas? Please help SAVE THE YARN!!!!
*this poor yarn doesn't have a chance! i can't even call it by the right name! thanks,
ann
, for setting me straight!