I'll do just about anything I can do lessen the amount of finishing on a sweater. So I knew I'd be doing the hem a bit differently. The pattern instructs you to sew the hem to the inside of the sweater when you're done.
Instead, I cast on provisionally…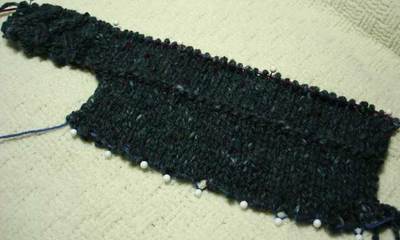 knit the hem, the purl turning row, and enough rows to match up with the hem.
To make it easier to knit the hem, I pin it together so I'm not fighting the curl of the stockinette, and thread a smaller needle through the yarn holding the provisional stitches.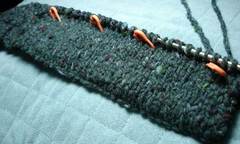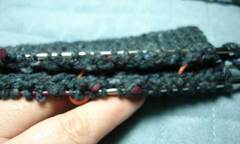 Then, I knit together one stitch from the front with one stitch from the bottom of the hem, as if I was doing a k2tog*.
A pic of the front and back…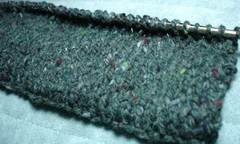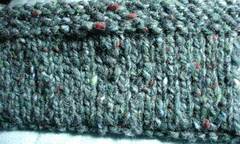 It doesn't look any different, but I've skipped a couple hours of finishing. That sure
feels
different.
*edited – originally i wrote ssk but that's not what I do…I was writing this post a little too late at night!