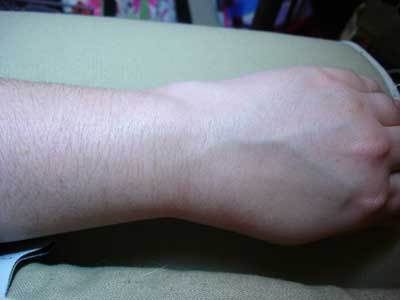 I'm not quite sure what caused that bump on my outer wrist, but it's there and it hurts like hell. See how it's really white compared to the rest of the wrist? That's because the swelling has made the skin extra taught.
I can't close my hand to hold a knitting needle. Looks like I'll be taking a few days off of knitting.
Knit a row for me, will ya?
More from savannahchik.com