I snapped this picture on Wednesday. I've been in Portland, Maine for the week on business. The temperature that morning was -4 degrees (that's -20 in Celsius). Lucky for me I was able to grab this pic from my room.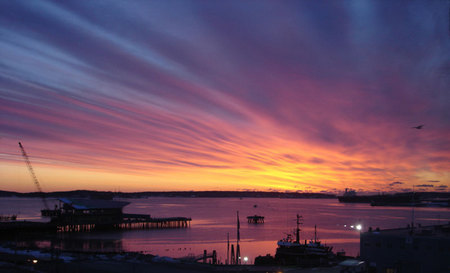 click to enlarge
BTW, my wrist is all better and I'm looking forward to a wonderful weekend full of lounging around in my PJs and knitting. Just what I need!
Have a great weekend, everyone!