My curiosity got the best of me and I couldn't stop knitting until I finished.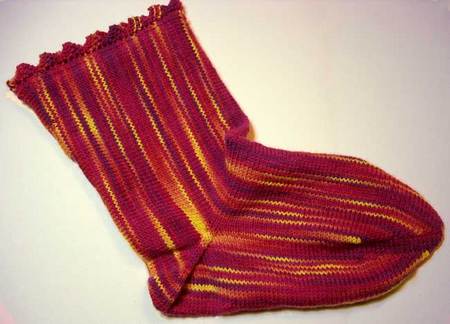 Once I finished the knitting I was worried it was going to be too big.
.
But it fits nicely. Here are a few more shots.
The heel fits similarly to the garter stitch heel I added to my jaywalkers — lots of stretch. The next time I'll size the foot a little smaller to compensate for that.
Speaking of stretch, I expected the sock to be rather tight; however, it is not. The short rows combined with the resilience of Tess' Yarn make for a sock that's both functional and pretty. I can't wait to get started on sock #2!