Alright, I'm fessing up. I know I'm in the minority here, but…I don't like my Socks That Rock. I wish I did. I wanted to like it. But the mediumweight — it's just too heavy for me. The label says 8 stitches per inch, but I don't see how that's possible. At least, not if you want a sock that can't stand up on its own.
I like my socks at 8 or 9 spi, and in my opinion, it's more of a 6 to 7 spi yarn. I'm not the only one either.
So, after sitting in my stash for 6 months, I'm giving up, and selling my STR stash.
leave a comment if you're interested
prices in US dollars
free shipping in the US
payment via paypal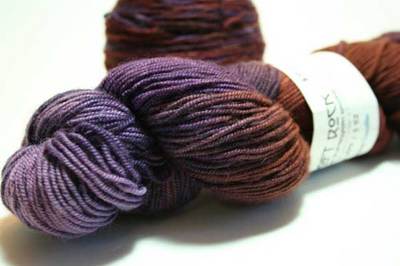 SOLD
covelite original put-up $17: 2 hanks, each 225 yds / 3oz.
one hank wound and 1 inch of sock has been knitted and ripped.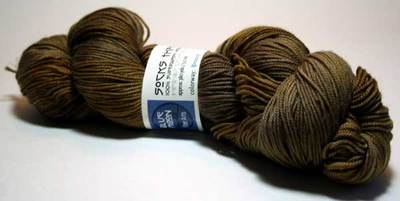 SOLD

bronze $20: 1 hank, 380 yds / 5.5 oz.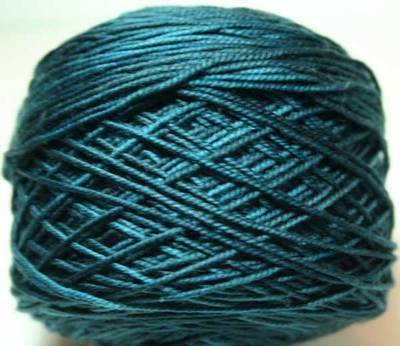 SOLD

spinel $20: 1 hank, 380 yds / 5.5 oz.
wound and 1 inch of sock knitted and ripped
SOLD

rhodonite $20: 1 hank, 380 yds / 5.5 oz.
wound and 1 inch of sock knitted and ripped
More from savannahchik.com