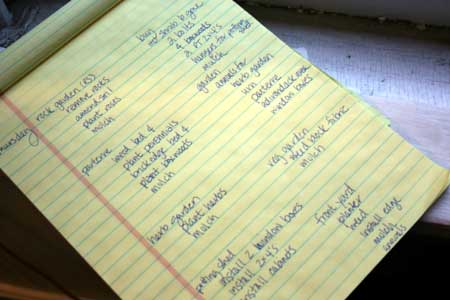 That's what I have left to do to finish the garden. I've worked 4 straight days, and I've promised myself to do whatever I want (knitknitknit) on Friday through Sunday (minus a little time out with Mom and the family for Mother's Day this weekend).
There's no chance I'll get all of this done today (and to think that when I started I estimated 2 days' worth of work). Some items are more critical than others (things that deter weeds need to be done soon or I'll have a mess in a few weeks). All week long I've kept myself motivated by thinking about how awesome it will feel to sit in the yard and knit for 3 days (and maybe take a walk down to my LYS, which is now 4 blocks away!).
Wish me luck, and I'll be back tomorrow with (hopefully) some pretty garden pics.