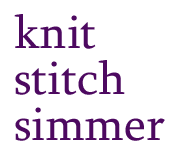 I've been doing a lot of reading lately about healthy eating and the role that fats play – saturated, omega 3s, trans fats, mono and polyunsaturated fats.  All this reading has made me take a hard look at what I eat and what I'm unconsciously deciding about my health.
This isn't about weight loss or management – although eating well does have a great side benefit of achieving a healthy weight.  It's more about doing what's right for my body.  In effect it's another form of retirement planning.  Because well, the first step in retirement planning is planning to achieve retirement age, right?
I'm the first to admit that I haven't consistently eaten healthy in the past.  I may have chosen a healthier option or went with the higher fiber cereal but by in large – I don't make long-term, health-conscious decisions about my meals.
This past week I started to change that:
I cut down my saturated fat intake to no more than 20 grams (and I think I never went above 15 grams)
I added a fish oil supplement to my daily vitamins
I had fish twice.  I can't recall the last time I had fish more than once in a week, and most weeks were zero
I didn't eat any red meat
I consciously ate no trans fats
I ate at least one piece of fruit per day
I drank a big glass of water before bed and another one right after I woke up.  I had been getting headaches a lot and it turns out that you can get headaches from being dehydrated.  Who knew?
While it wasn't intentional, I also lost a few pounds this week.  I won't complain, but that's just a nice side effect.
In addition to reading about making better choices I also needed to spruce up my recipes because most would not work with my new found eating plan.
Here are a few I'll be making in the coming week:
Citrus Herb Marinated Chicken Breasts – I wanted to give the chicken some flavor but still be mellow enough to be able to cook up a batch on the weekend and use it throughout the week for lunches and dinners.  The marinade took all of 5 minutes and the chicken is marinating in the fridge as I type.
Quinoa Salad with Butternut Squash, Dried Cranberries & Pepitas – I love quinoa and this looks like a great, fresh way to work more into what I eat.  The crunch of the pepitas (pumpkin seeds) combined with the smoothness of the squash and the firmness of the quinoa sound like a great combo.  As you can see above I have a butternut squash and plan to make this tomorrow.
Cannellini Beans with Tomatoes and Swiss Chard – Protein, greens and the sweetness of tomatoes in a great side.  I can see thinning out the tomato to make a soupy broth with some crusty bread for dipping, or ladled over brown rice or quinoa to soak up all that tomatoey goodness.
BTW I use pinterest to track recipes I come across that I want to try.  Check out my board for a few more (including several that were pinned before this week – like the beef meatballs and caramel apple cheesecake).
And you may have noticed the new heading at the top of this post.  I'm experimenting with posts that are more of a list of links – ideas for you to consider, recipes for you to try, patterns for you to check out.  Let me know what you think?