i can't believe another year at Rhinebeck has come and gone.  And they never disappoint.
The friendships, the food, the parade of beautiful FOs, and of course – the yarn.
Like always, we got up to Rhinebeck on Thursday night.  Gorgeous ride and no rain!
We puttered around on Friday, ate a casual lunch and hung out on the roof deck and knit.  Yes, it was one of those Rhinebecks – even warm enough to take off outerwear and have the sun warm us up.
The weather wasn't as cooperative on Saturday – it cooled down a bit and was overcast for most of the day (even with bits of rain thrown in).  Of course, none of this stopped us from shopping and buying yarn.
So what did I get?
A skein of Element Number Five Bakavu Sock from Into the Whirled.  I picked it because it has my colors (purple and magenta) but also with some cyan and burnt orange thrown in.  These will make a fun pair of vanilla socks.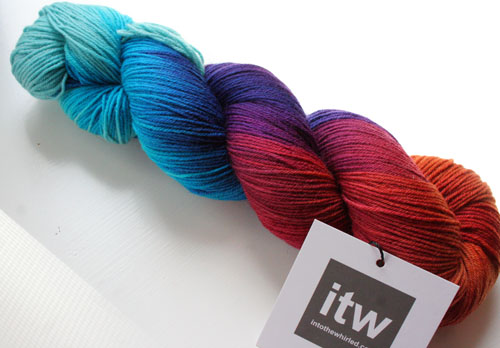 5 skeins of Pixie from Dragonfly Fibers for Umbra & Penumbra.  I fell hard for this pullover when I got the email last week.  I don't like the mock turtleneck though so I'm going to change that – maybe to more of a boat neck?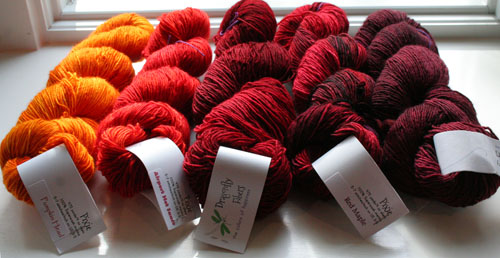 2 skeins of Scarlet Letter Yowza – Whatta Skein by Miss Babs for the Cranberry Capelet by Thea Coleman.  You guys know I love a good capelet and red is almost a neutral in my wardrobe.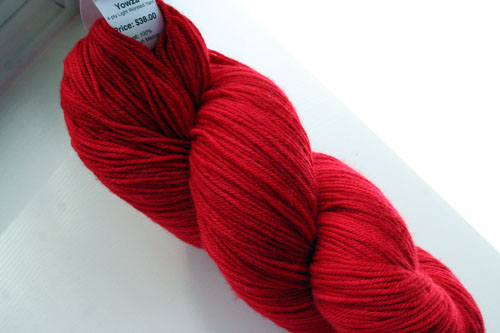 1 skein of Perfectly Wreckless Yowza – Whatta Skein by Miss Babs for a Lintilla.  Total impulse buy while picking out Scarlet Letter but I scored.  Look at all these gorgeous shawls in this colorway.  I loved knitting my last Lintilla but it just isn't big enough.  I've maybe worn it twice.  More yarn, bigger yarn and colors I love – this one will be a winner.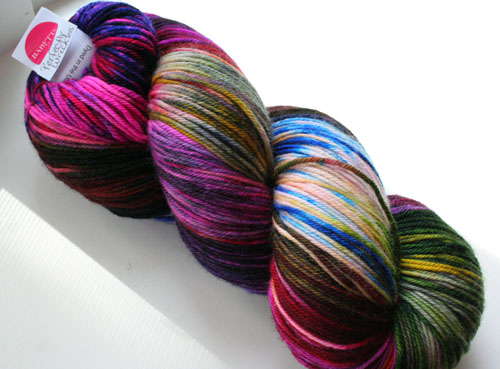 And finally, a combo purchase.
I bought this skein of Peppermint Twist from Spinning Fates (it was a tease and arrived while I was at Rhinebeck!) with the plan to add some Christmas green to the toes, heels and cuffs.  I pretty happy with this skein of My Kelley Northumbria by Miss Babs.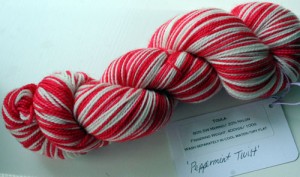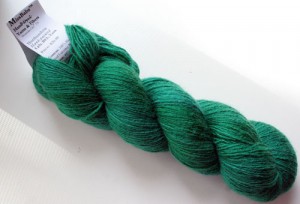 So how do you think I did?  What do you think I should CO first?  Hint – I'll be doing it right after I post this.
I'll catch you on the purl side…