The IndieGAL is in full swing.  In case you don't know what it is:
Designers choose up to 20 designs to offer at 25% off – look at all of them
The sale goes from Thursday Nov 13 – Friday Nov 21
After that, the KAL goes until Dec 31st.  Knit ANY pattern from a participating designer to qualify.
There are TONS of prizes – take a look
More questions?  There's a group on Ravelry for the GAL.
I spent some time yesterday going through the thread of participating designers – all TWELVE pages of them.  Lots of designers – many I recognize and some that are new to me as well.
Here are some of my faves.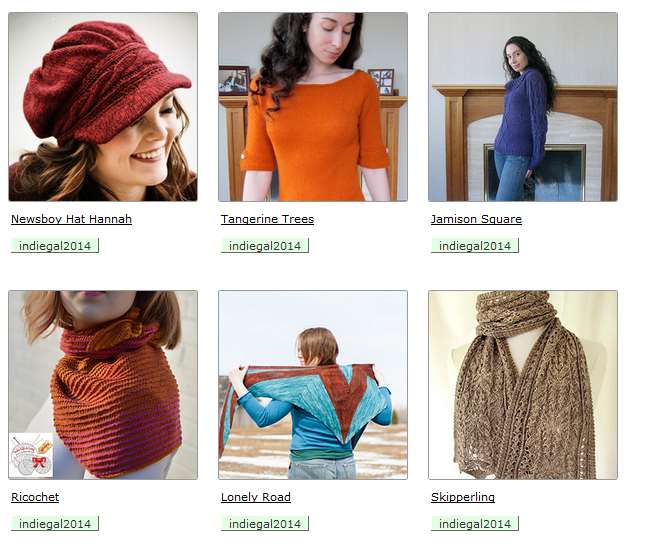 Newsboy Hat Hannah, Tangerine Trees, Jamison Square, Ricochet, Lonely Road and Skipperling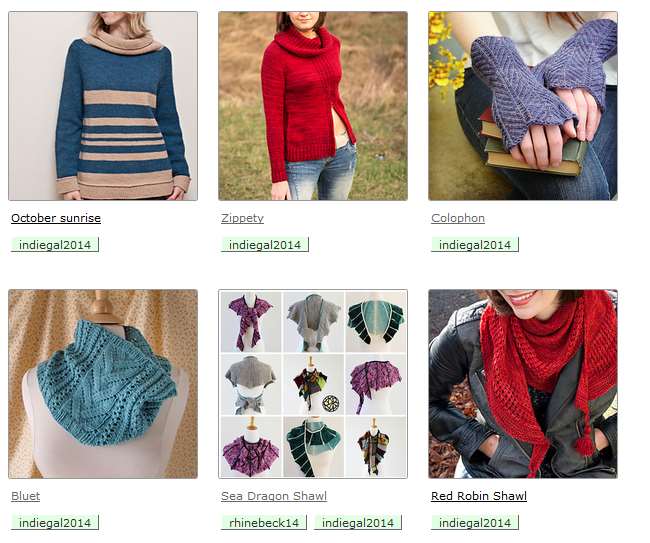 October sunrise, Zippety, Colophon, Bluet, Sea Dragon Shawl and Red Robin Shawl
Antiquity, The Vampyre, Cycles Reversible Scarf or Wrap, Wickershanks, Phi and Biellese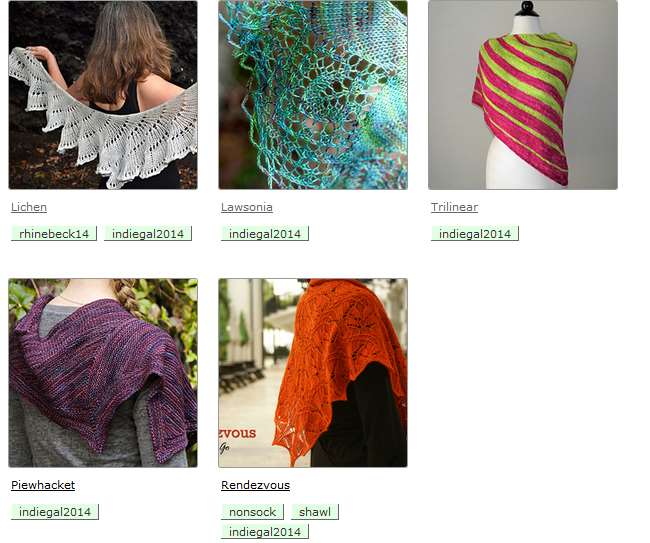 Lichen, Lawsonia, Trilinear, Piewhacket and Rendezvous
23 designs – mostly smaller items like mitts and cowls but with a couple pullovers and larger shawls thrown in as well.
I couldn't possibly knit these all in the GAL but I do plan to buy a few of the patterns later this week.  A couple have been in my faves for a while so why not save a couple bucks and support indie designers?  A win-win in my book.
What are you considering?  With so many designers I'm sure I missed a few.
I'll catch you on the purl side.