or so we'd assume based on Christmas…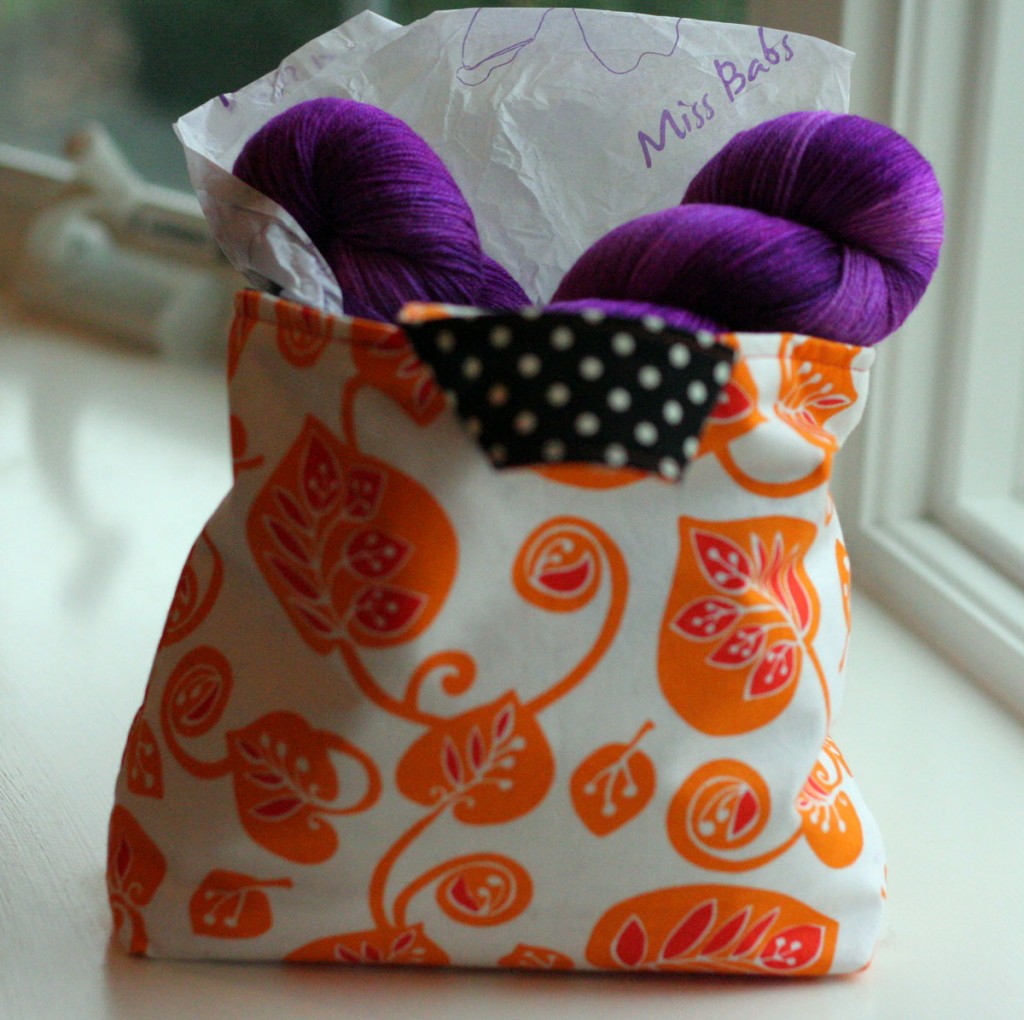 Miss Babs Shiruku in Impatiens and another of my favorite bags by Sew Bendy.  This one is inspired by the girls (Moda the Tuxedo and Orange the Tabby).  The bags are a great size and can even hold up to 2 skeins of yarn for a garment.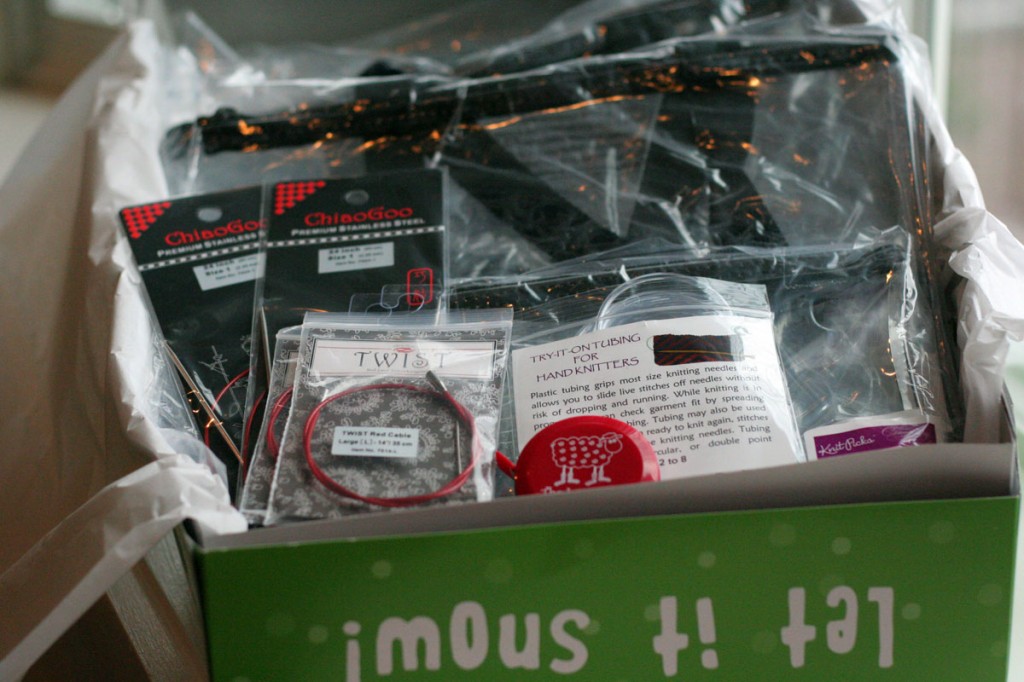 Vinyl bags from Knit Picks (love these bags – see through and durable), more ChiaoGoo sock needles and cables and try-on tubing to make it easier to knit (and try on) top down sweaters.
I'm already using the Sew Bendy bag and the tubing was put to use right away too.  It took a little getting used to so I didn't pull off the tubing mid-row but once I got the hang of it it was so much easier than threading another needle on to try it on (or in my case, to do a little blocking to check gauge mid-project.
I really want to CO for an Inner Peace out of the Shiruku but I'll hold off – for at least a couple more days.
I'll catch you on the purl side…