I got my Christmas yarn on the 23rd.  It's gorgeous!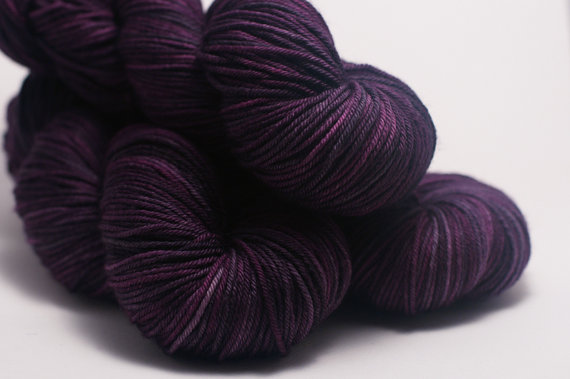 I went through so many project ideas but once I saw the yarn I knew it needed to be White Light.  The reverse stockinette stitch background was begging for some slightly variegated hand dyed yarn.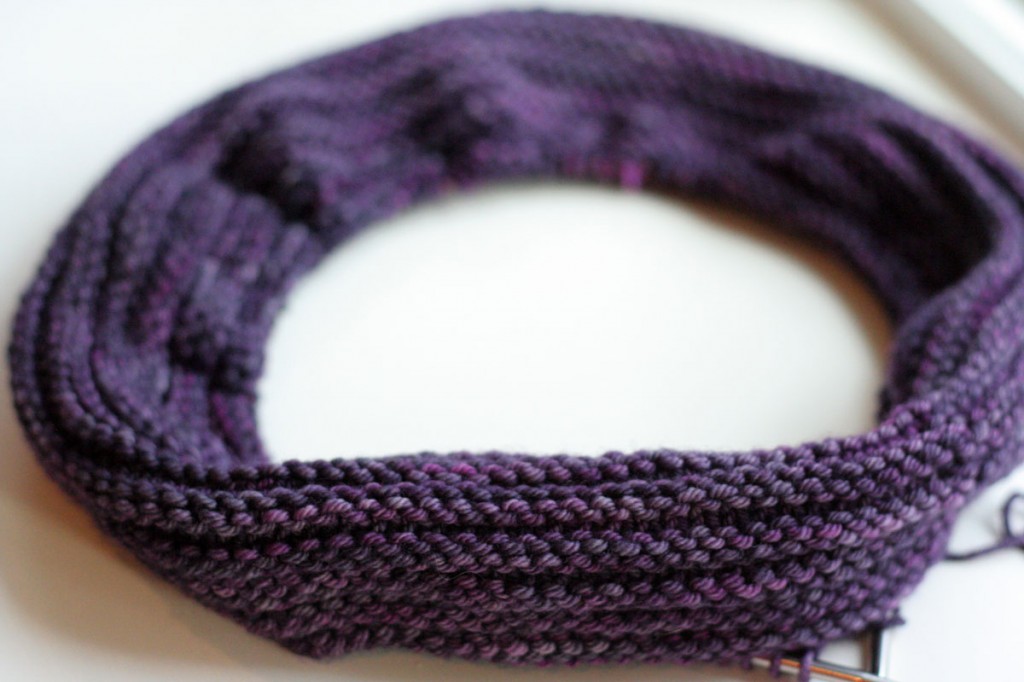 The pullover starts with a mega-cowl – here it is around 7 inches and another 9 or so to go.  I washed it to confirm how it would block out – I knew the corrugated stitch pattern would stretch out but I needed to see what was comfortable.
And here it is all done and steam blocked.  I think it's going to squish up when worn but I'm hopeful it will still be good enough to be a drapey, voluminous cowl.
You can see the line up the back where I wrapped and turned.  This allowed me to do the whole cowl without any purling!  I placed it center back so I think it'll be ok.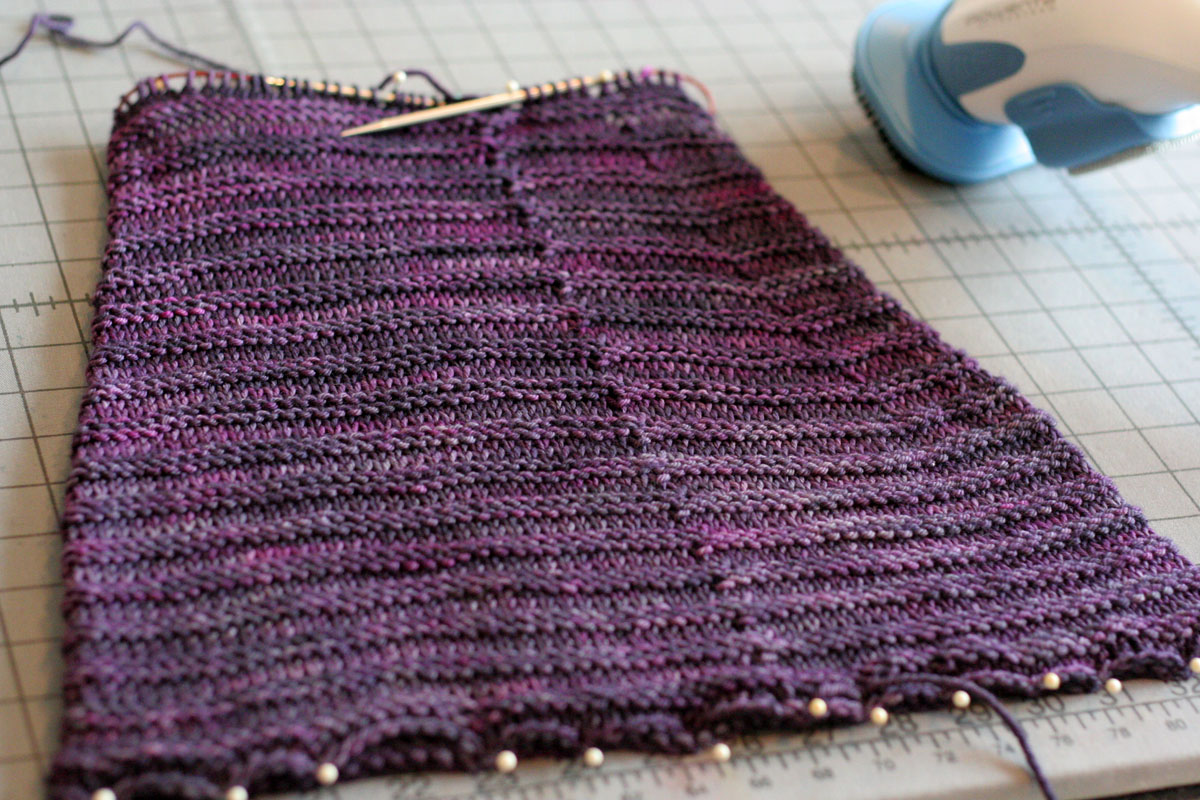 I'm head over heels with the gorgeous dyeing of Mellifera yarn.  The variation is subtle and has a gorgeous, grown up depth.  I'm a bit cautious about how the cowl is going to work out until I'm done knitting some of the body and can try it on.   I've swatched, measured and calculated but nothing beats actually pulling it over my head to see what it'll look like.
I better get knitting so I can try this baby on soon.
I'll catch you on the purl side…