well, more like Stash Be Used 2015, but that's not nearly as catchy right?
Tomorrow is the beginning of a new year and all the dreams and wonderment are alive in the knitting community.
This looks like it's the year of Knit Your Stash (or really, yet another year of Knit Your Stash).  Lots of KALs cropping up:
Join for camaraderie, support and maybe even a fun prize or two.
I got a little crazy and frogged several WIPs that weren't getting any love.  New year, clear needles…and omg I have A LOT of 4.0mm needles.
Then, I started tagging patterns and stash that I'd like to use.  Here are a few of my favorite combos:
Briquette in Yowza Whatta Skein in this gorgeous red.  This can triple dip in all three KALs – I want to CO tomorrow but the Plum Dandi KAL starts on January 9th.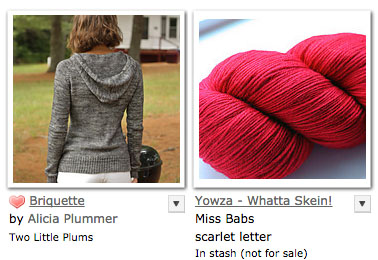 Tatu in Tosh Merino Light in Baltic.  I stopped using this yarn because I realized it'd look like I was wearing a suit if I wore it with jeans – and I wear jeans All.The.Time.  I'm going to give overdyeing a try after knitting this one (probably in a spruce green).  Any pointers for overdyeing?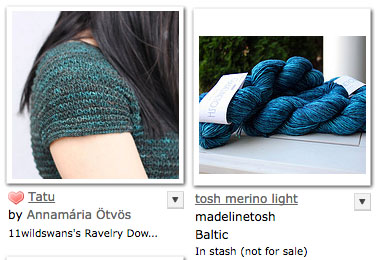 Lace Tiered Skirt in Hempathy.  I'd get a lot of wear out of this one once the weather warms up and both the pattern and the yarn have been in my stash for several years.  Every year I think about it in May and it's too late to make it worth it for that season so it goes to the backburner.  Time to get this into the FO column.  I'll probably make mine a bit shorter because at 5'2″ that length will be the oh-so-flattering length of mid-calf.  Yuk.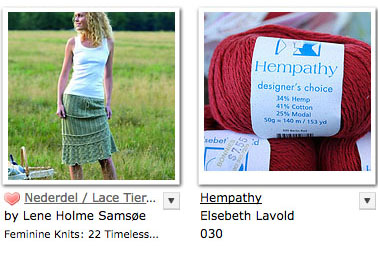 Inner Peace in Miss Babs Shiruku.  This one was on my Christmas wish list and has to be knit.  And CO tomorrow?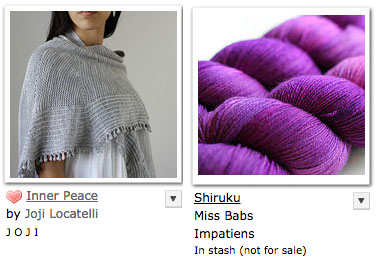 Yowza Weight It Shawl in Yowza Whatta Skein.  I need a simple knit otn for those times when I just want to pick up and go.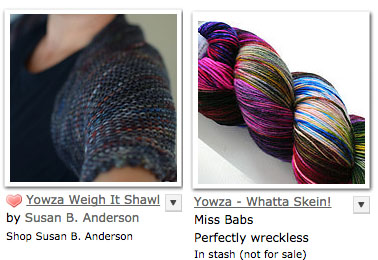 Lots of reds and purples with a little blue (and overdyed green?) thrown in too.  My classic colors.  My stash.  No idea what I'll really finish but it was fun to put the list together.
And I haven't even talked about the socks – that's for tomorrow.
I'll catch you on the purl side…