I CO for a Weigh It Shawl last weekend.  Well, really the weekend before.  I started on US#6 (because I knew better than the pattern) and then CO again with US#9 a week later (because it turns out the pattern was right).  I'm getting a much better drape on the 9s.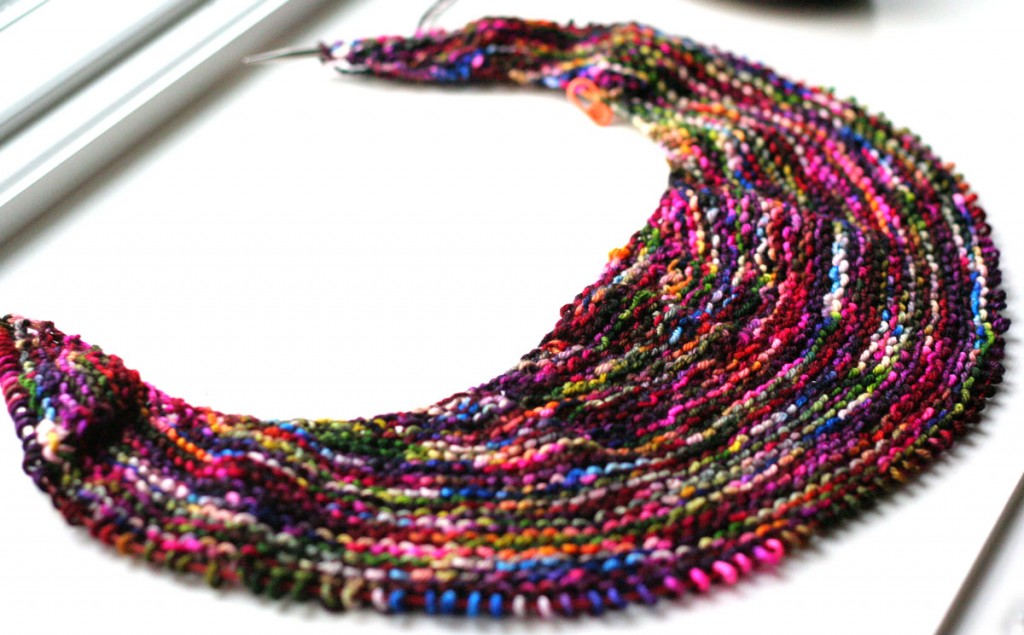 Isn't it pretty?  I love love love the colors!
It's Miss Babs Yowza Whatta Skein in the Perfectly Wreckless colorway. I've checked out a bunch of WIPs with this colorway and they vary greatly – from lotsa pink, to lotsa white, to more black/purple (like mine). I didn't realize they varied so much when I bought it at Rhinebeck but I'm glad I got the shading that my skein has.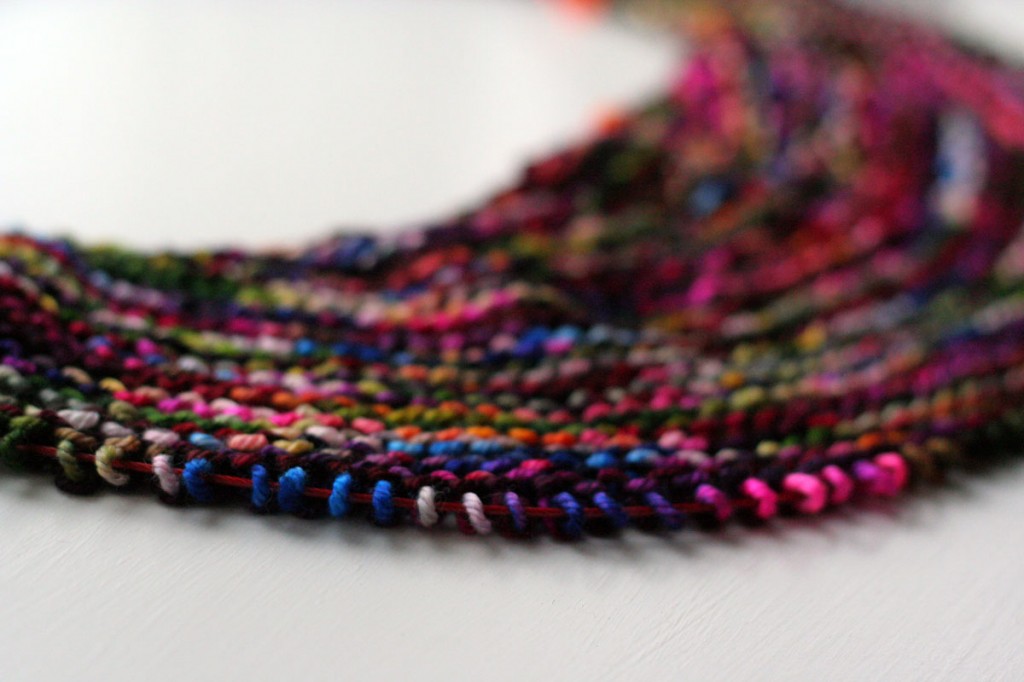 The thing that strikes me the most is the quick variation of the yarn.  Look at all those colors!  I only get a few stitches on one shade and then it's on to the next.  Makes for some great knitting.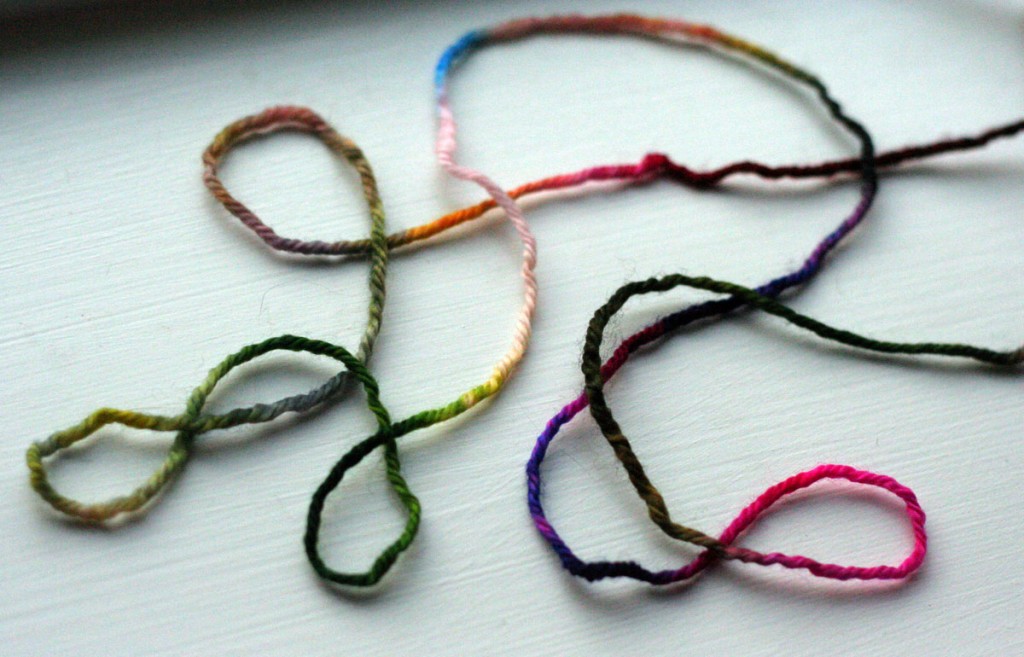 These pics are a couple days old and I'm now on the ruffle border.  Just 6 more rows and I'll be done!
I'll catch you on the purl side…
More from savannahchik.com