I had a bit of a cast on extravaganza this past week.
First up were these socks in yarn I bought (and loved) 3 years ago.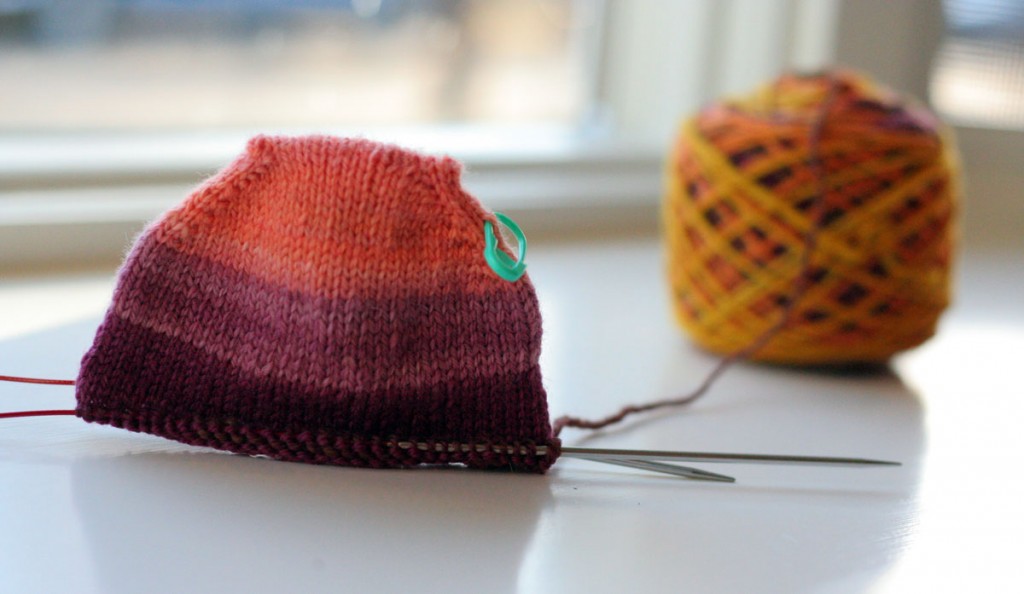 I special-ordered the bump from glblf and got it Navajo plied from Plied Together after I fell in love with a pair of socks in my Friends feed.  If it wasn't for the Personal Mystery Sock Yarn Club I still wouldn't have started these.  Since they're handspun they're a bit thicker than regular sock yarn so they're knitting up quickly.
Then I CO these socks out of Gnome Acres House Gnome in the Berry Gnomey colorway.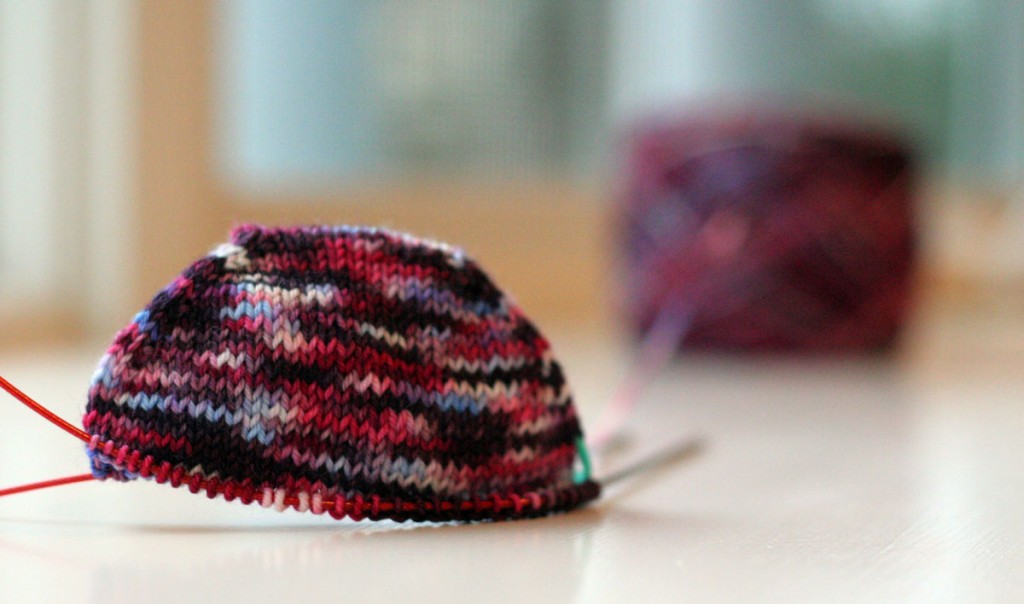 Pink, purple, white and a splash of blue.  Love them.  They feel so thin after working on the handspun socks.
And then to keep in interesting I started a pair of mittens.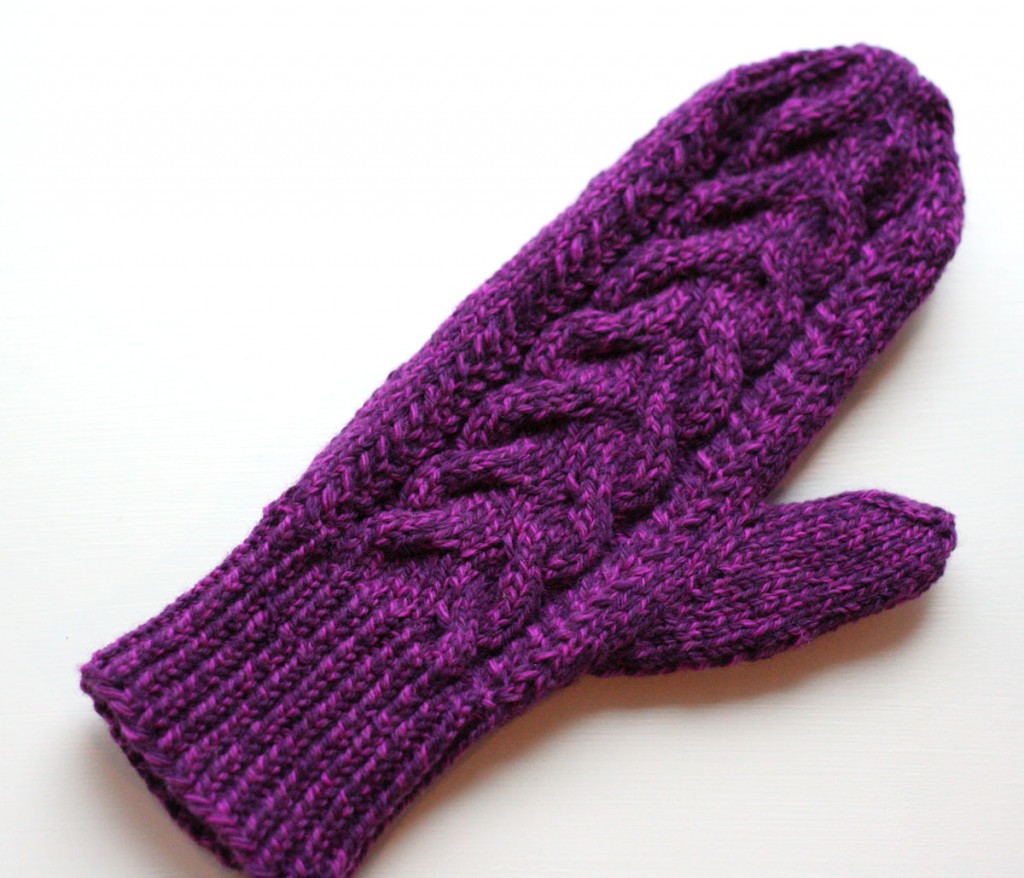 These are the Wood Hollow mittens out of some Cascade 220.  I have mixed feelings about the yarn – the color is great but it's a quatro colorway and I think the speckliness takes away from the cables a bit.
I'm through the ribbing on mitten #2 and hope to be done this weekend.
So that's it – three new projects from stash yarn to fill my beginning of year knitting.  I only finished 3 projects in 2014 and that bothers me – I want more to show for it – so I'm making more deliberate decisions with my WIPs.
What projects did you start?
I'll catch you on the purl side.