Wow it's already February!  The months they fly by, don't they?
Another first of the month means another check in…
Goals – 2015
Knitting
Knit 6 pairs of Mystery KAL socks – I'm on schedule – I've knit one sock from my first pair.  The mystery is definitely helping – I've had this yarn in my stash for several years but I keep passing it up.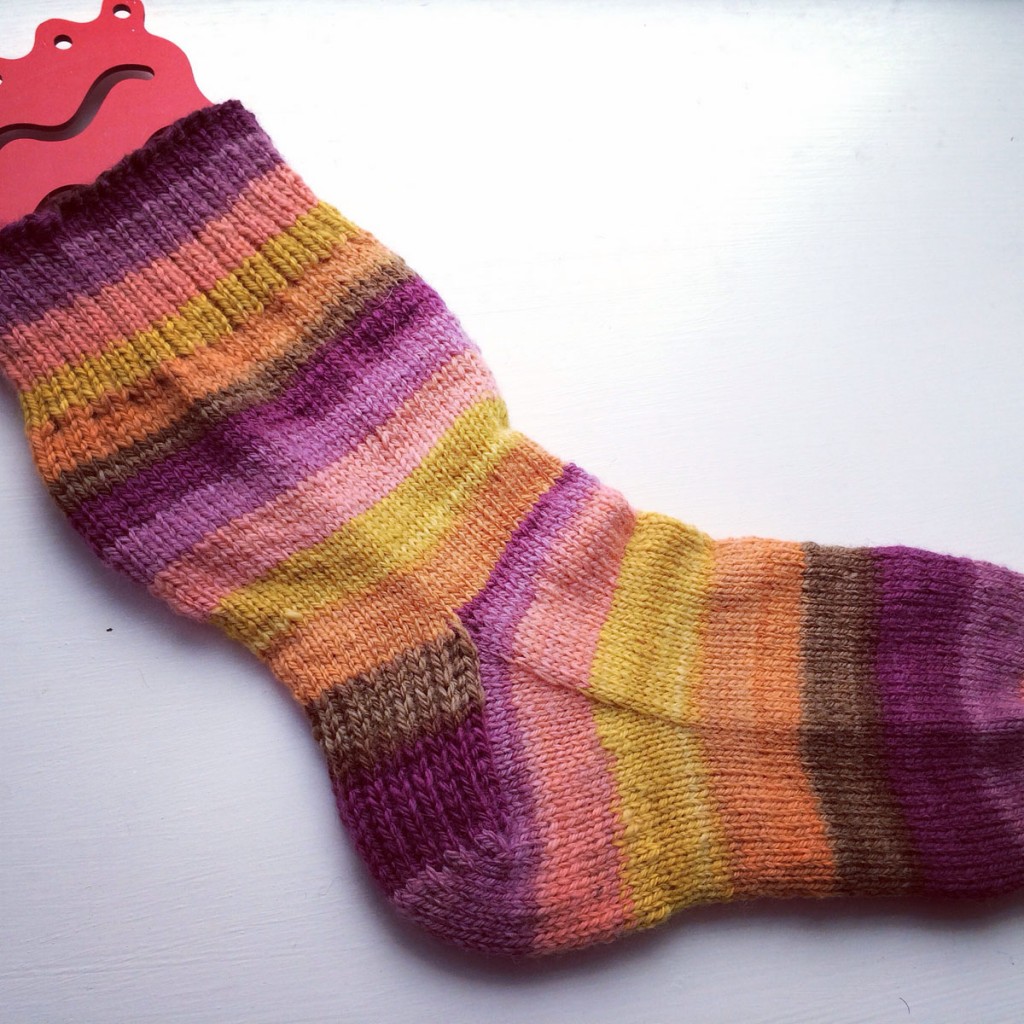 Knit 3 things from stash for the Stash Down KAL – I finished my Weigh It Shawl a couple weeks back – 1 done, 2 more to go.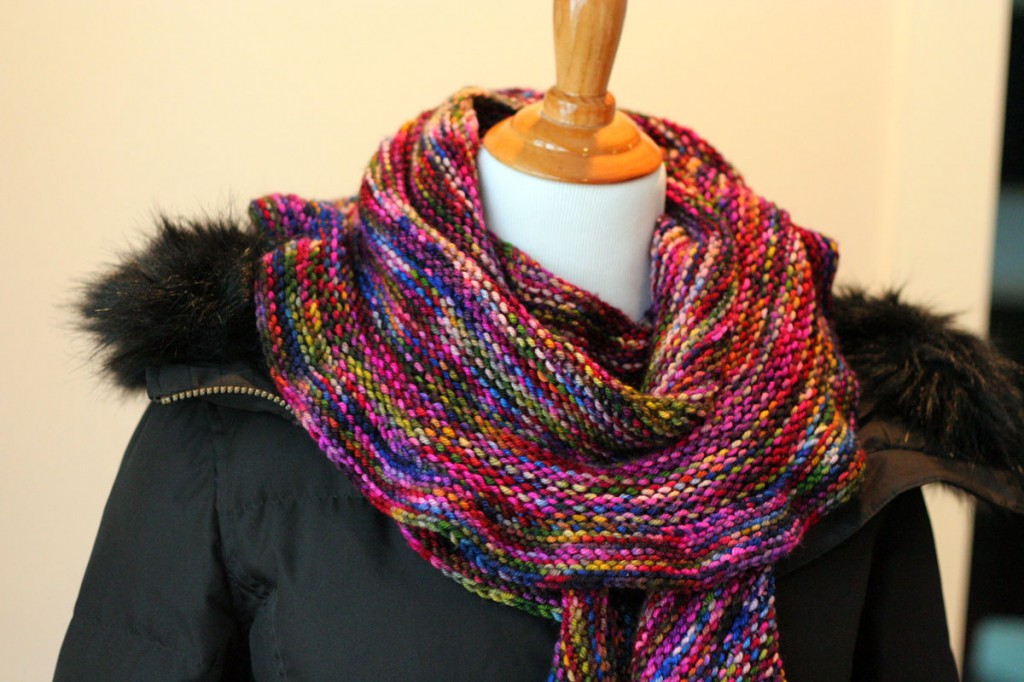 Finish Paul's Chicago Bears socks – they were his 2013 socks and I never even started his 2014 socks.  I'm a bad, bad wife.  No progress on that one yet.
Finish Paul's Pismo hat – he loved his last one and he deserves a new one.  I guess I'm not too terrible of a wife because the whole hat is k1tbl, p1 ribbing.  Oy.  No progress on this one either – but it's sure been cold enough to wear.
Finish Raspberry Tart – I'm less than a full sleeve away. You guessed it – nothing on this one either.
Add other colors to my knitting – yellow and maybe some blue or green.  I did branch out with the Lucy Cowl.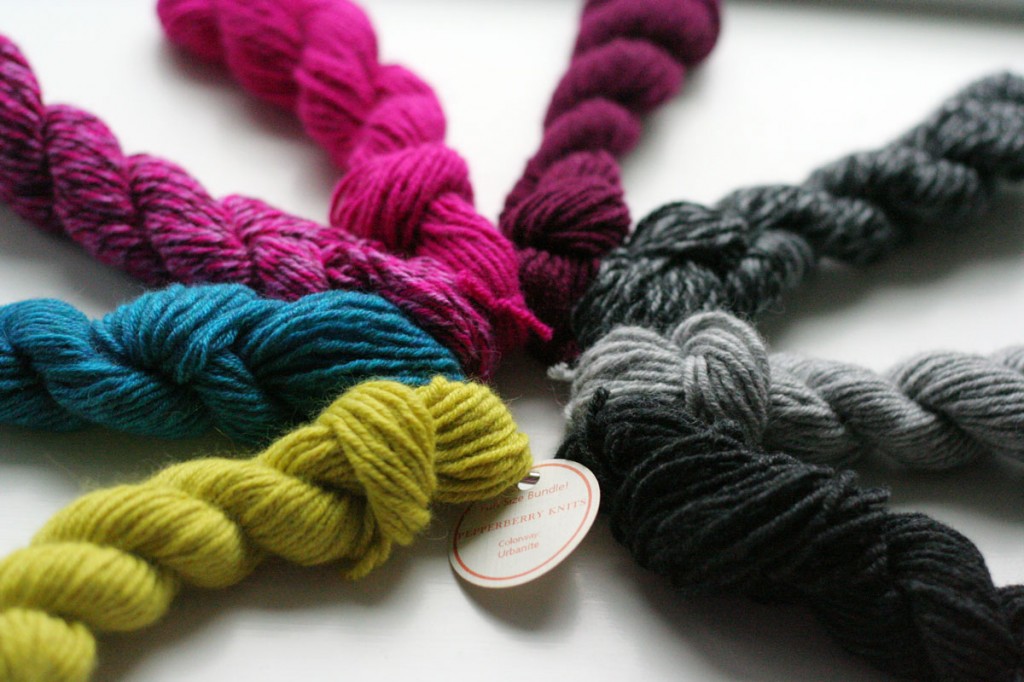 Blog
Post twice a week for the next 3 months –  January is a tough month to start because I need to plan photography on the weekends – but I'm working my way up.
Post more recipes and nutrition info – I did exactly zero in January.  I said my goal was 2 per month, but I'm going to pull that down and start with one.
Make 20 comments per week on other blogs – I started off the month strong but then work intervened. 
Personal
FitBit – Um, it's still in the package.
Eat Well – I'm not doing the Gluten Free any more – I just didn't feel any different.  And let's face it – GF is HARD.  I still need to eat better but I'm getting back into the swing of things…slowly.
Lose 8 pounds – I lost .8 pounds this month.  Not great, but at least it's in the right direction
Goals – throughout the year
Check in each month – assess, acknowledge and adjust.  Doing it right now.
Make an editorial calendar – Nada (yet).
So, for January I'd say I did decent.  I'm happy to have an FO to show for it, and happy to use some stash sock yarn.
February Goals
Make Sock #2 for the Mystery KAL
Knit another FO out of stash yarn – this month's challenge is Warm the Soul for the KAL.  I have about 20 ideas..
Work on 2 UFOs
Write the damn Editorial Calendar
Get that freaking FitBit out of the box and on my waistband.
Lose 2 pounds – this might be too much since we're going away for a long weekend.  So I'm putting it on my list but I'm not feeling sold on this one.
How are your goals going?  Feeling good?  Need to adjust?  Hitting them out of the park?