I finished another project!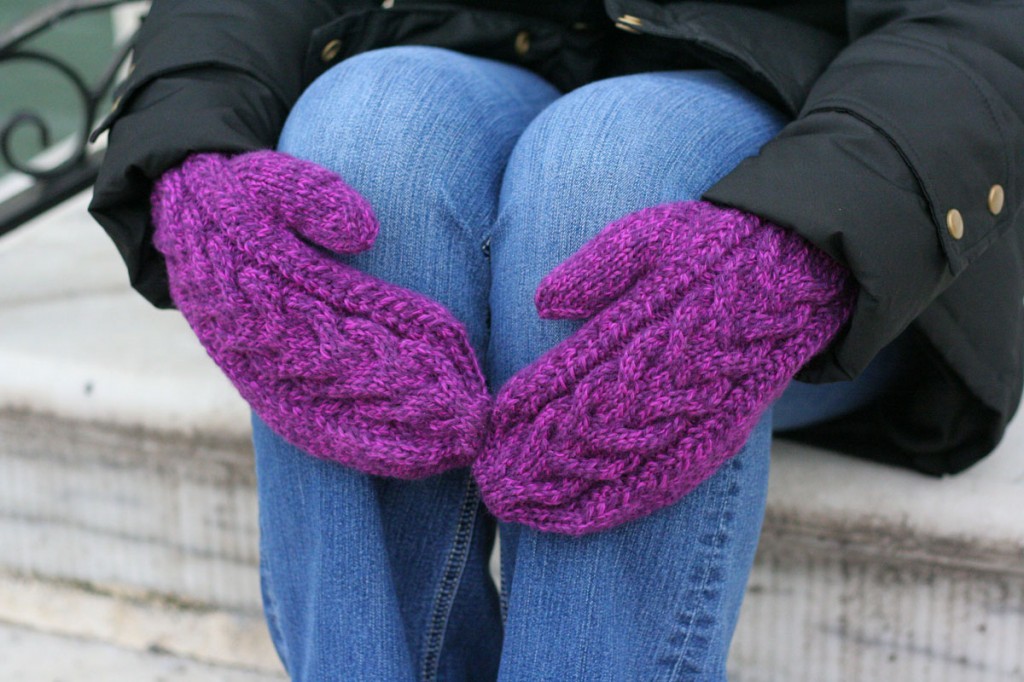 I CO for this one on the first of the year, knit through the first mitten in a day, knit the second ribbing and then it sat for a month.
Last weekend I just felt inspired and finished the rest of it.  Good thing too because it's been COLD.
Specs…
Wood Hollow Mittens by Kirsten Kapur
Cascade 220 Quatro in Lupin Twist – I used 200 yards of stash yarn so this counts for the MSK Stash Down KAL too!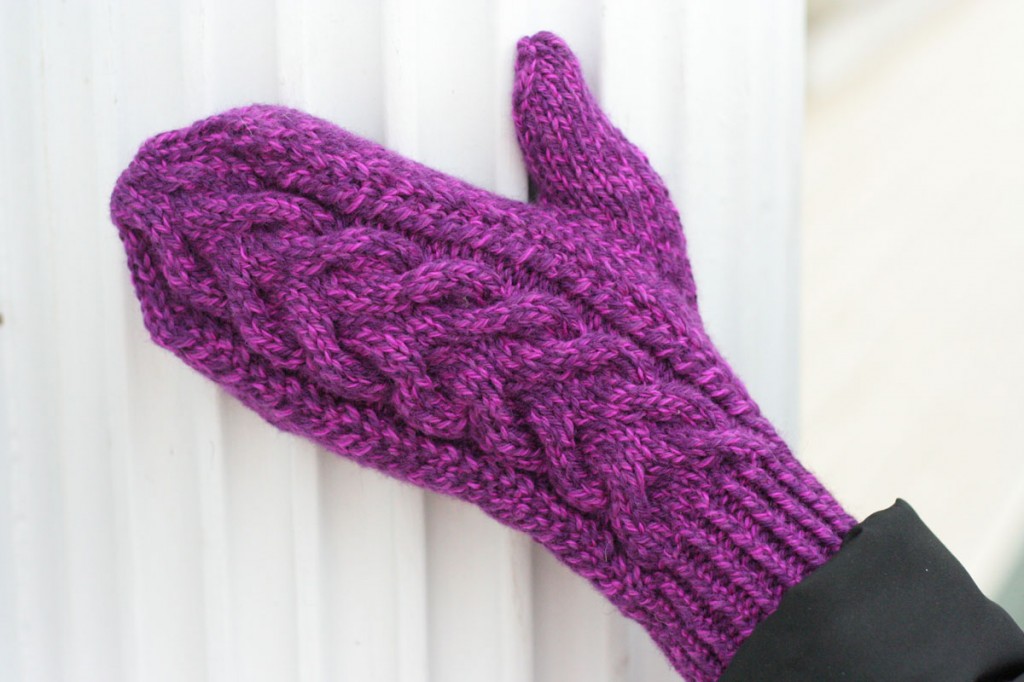 I made 2 small mods – 1 for sanity and the other was unintentional.  The little cables flanking the big one are supposed to circle in and out but I didn't notice it on the chart and I worked them all going out.  It's fine but I didn't make the conscious choice to do it.  Oops.  And then I worked lifted increases for the gusset instead of a M1.
I used a ball of yarn I bought 3 years ago for a different pair of mittens.  I'm glad to finally get this one out of my stash but in retrospect it wasn't the best match of pattern and yarn.  The 4 different shades of plies in the yarn fight with the cables a bit.  It's not as obvious from far away, but up close you see more of the color changes and less of the cabley goodness.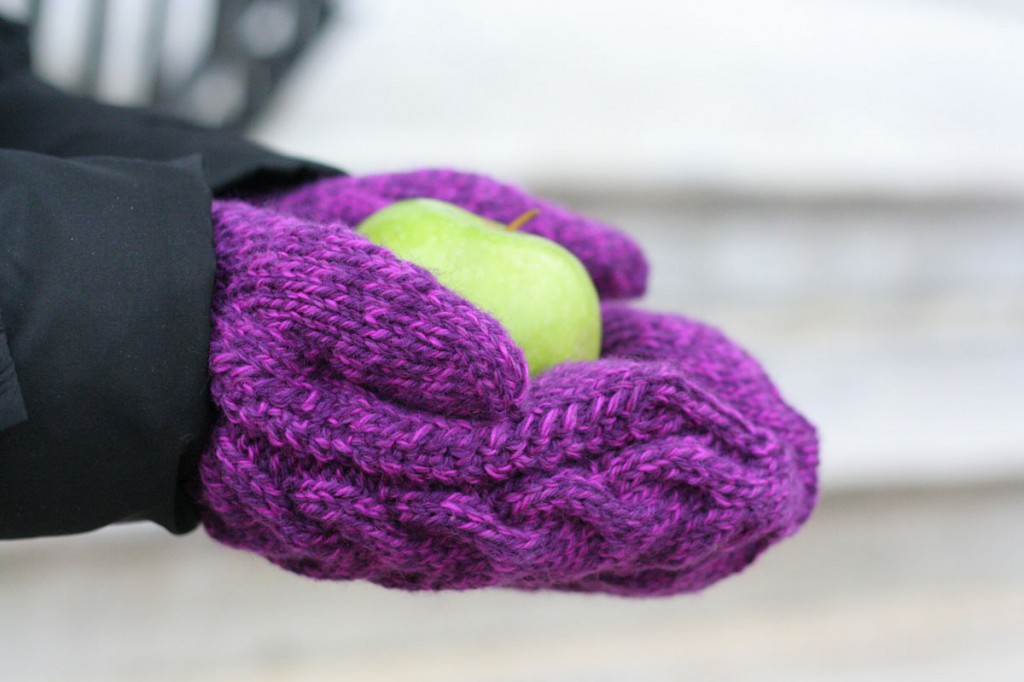 A couple other observations after a few wears:
I made the hands too long.  It's not the end of the world but I'll make the next pair 3/4-1 inch shorter
On very cold days I still feel the wind blow through the mitten a bit.  Just a bit.  As in not enough to make me want to knit a liner.  I just make a fist in the mitten and we're good.
One thumb is a bit shorter than the other.  I'll keep track of the rounds next time so I can match them up perfectly.
I don't have a lot of opportunities to wear mittens.  The walk from my back door to my car is 7 steps, and then I park in a garage in the basement of my building at work.  It's so cold right now that I don't get out much.  One pair of mittens is probably good for me, but it doesn't stop me from looking at knitting more.
All in all I'm pretty happy with this FO – the color is very me and goes well with my new Weigh It Shawl too.
I'll catch you on the purl side.