I've been loving projects that use more than one color.  There are lots of reasons to love these projects:
great way to use up partial balls and leftovers
fun excuse to use an unusual pop of color
great reason to buy that pop of color (oh c'mon – I know you all love an excuse to shop for yarn.  blame me.)
Here are a few chevron designs that have popped on my radar lately.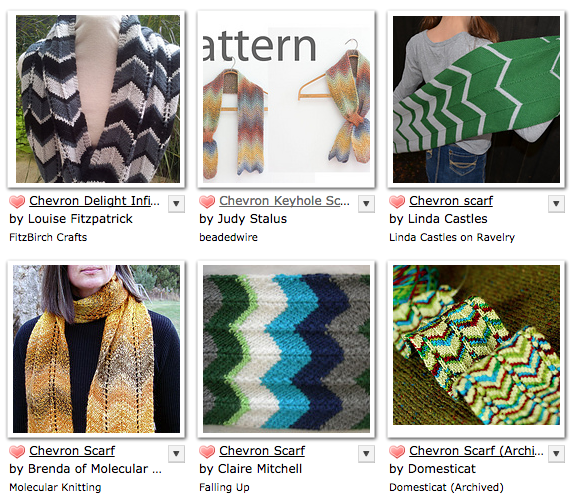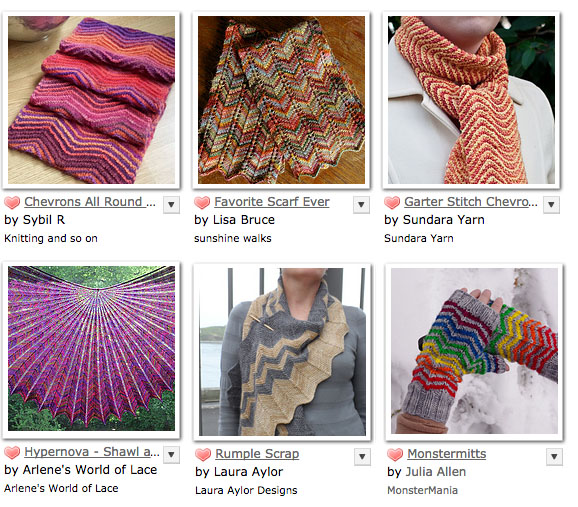 I can see myself wearing any of these patterns.  I like the thought of using "my" colors plus something else fun or different.  I browsed Design Seeds for a bit of color inspiration and came away with these 3 palettes that are me with a little something extra.

What do you think?  What colors would you try to branch out?  Yes there's lots of purple, lavender and pink but also some orange and aqua thrown in too.  Definitely pushing me to try new colors and stay true to myself.
I'll catch you on the purl side…