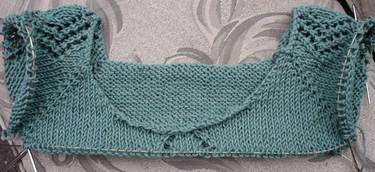 Now that I've joined and have knit a few rows in the round I'm feeling
confident
a bit confident
better.
The front neckline has the shape I was hoping for (yay!), and the center diamond will not be too big (I think).
Deadline Check
14 days until baby p's baby shower —
and yes, the blanket still looks pretty much the way it did on march 30th
.
17 days until summer
Care to guess which one I'll be knitting on tonight?