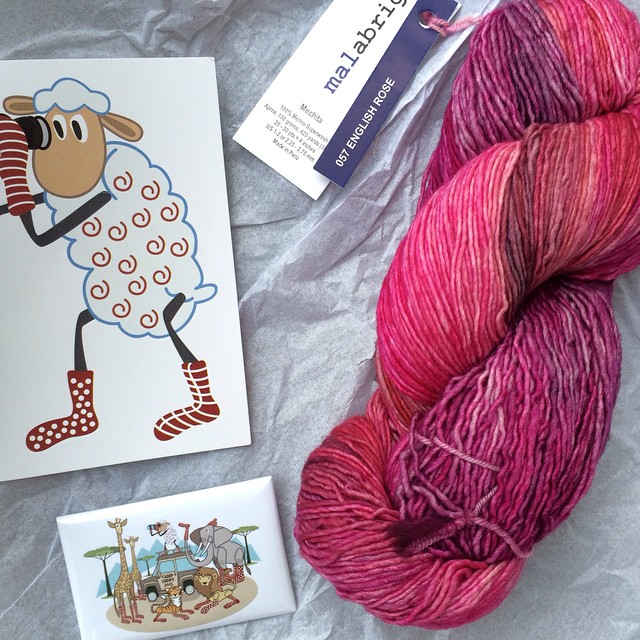 I've told myself I should join Camp Loopy.
Well this year I did.
There's a challenge each month.  First month is to knit up at least 400 yards into a project.
I picked my yarn – Malabrigo Mechita in English Rose.  I love the color variations!  And since it pretty much matches my blog you know how I feel about the color.
Next up is the pattern choice.  The color variations say garter stitch to me.  I've narrowed it down to 4 shawls: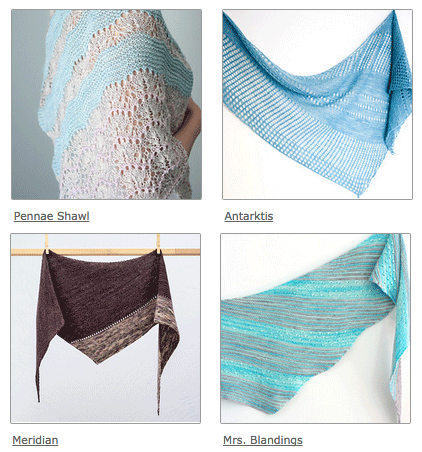 Which one do you like best?  Any others that you'd recommend?  Of course I cycle between the 4 (and have bouts of "omg I *have* to add this one too") but I've been keeping to these 4 for a few days now.
I'll catch you on the purl side…