a knitter starts to think about Fall.  Isn't that always the way?
Lately my mind had been on hoodies.  I wear them a lot – I practically live in them on the weekends.  Perfect thing to spend my time on, right?  Plus, it passes the Rhinebeck test.  I'd love to walk around the fairgrounds in a newly-knitted hoodie.
I started a Charleston Tea but in worsted instead of sport.  After 20ish rows it's clear – I don't like it.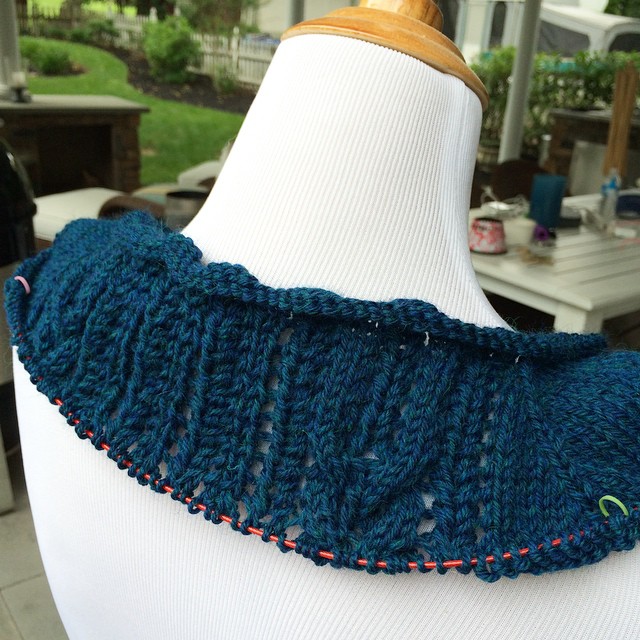 The cables are pretty but the designer is right – they should be in a thinner yarn.
Ok, back to the drawing board.  Here are a few hoodies I've had my eye on for this Fall.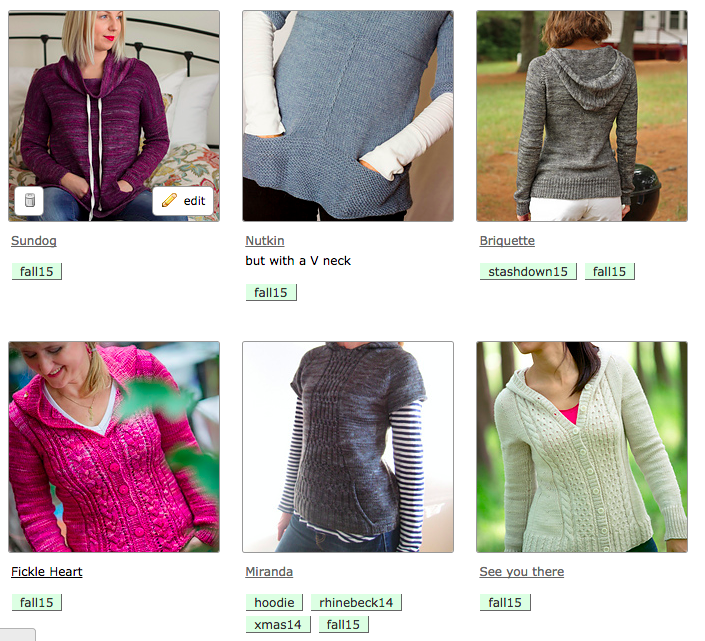 The first 6:
And the second 6: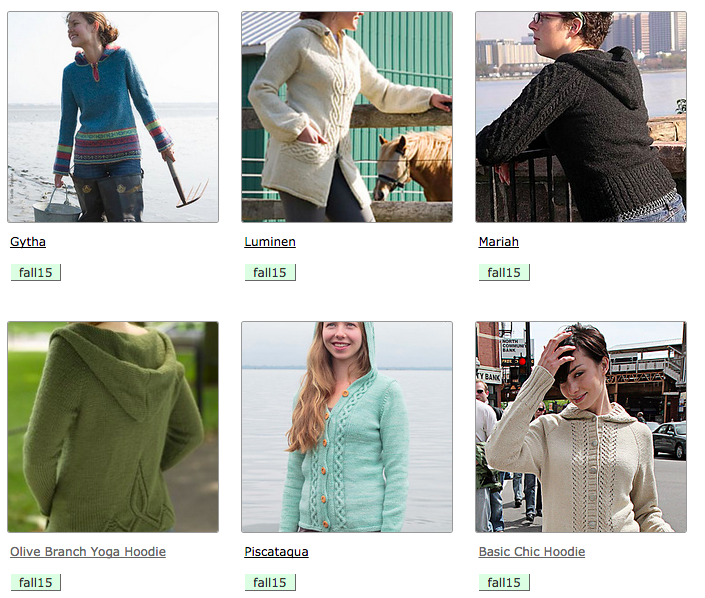 Thoughts on the designs:
Top down raglan – I like the fit, the try on as-you-go, the knitting style (once you get done with the yoke it feels like you motor through) and it fits my body shape well.  If the design isn't top down raglan I'll likely mod it so it is.
Worsted weight – they all are made with worsted weight.  A hoodie is a good amount of knitting and it's supposed to be warm.
Most have cables or lace – something to keep the knitting interesting – but they aren't overly fussy.  I like that.
Pullover or cardi – I'm undecided about this one.  They both have their advantages.  I'm still terrified about putting a zipper into my knitting and I don't really like the look or function of buttons on a hoodie.  Hmm – maybe magnetic snaps?
What do you all think?  What did I miss?  What would you pick?  I'm a bit earlier than normal for my typical fall planning but I might actually get something done this way.
I'll catch you on the purl side…