You know how it goes right?  You follow a link, then another, then another, and before you know it you're reading about baking a soufflé when what you really wanted to learn about was how to soft boil an egg.
That's kinda what happened to me a few days ago when I ended up on Wink's crochet blog.
I didn't know Wink and that makes me sad.  She was talented, creative, inspiring…and she took her life last month.
Ugh.
Trying to stay positive, it seems fitting that I make something from her blog in tribute of her talents.  The Crochet Squares Bag just had me.  All those colors!  And it's useful!  With a fun lining!  I'm in.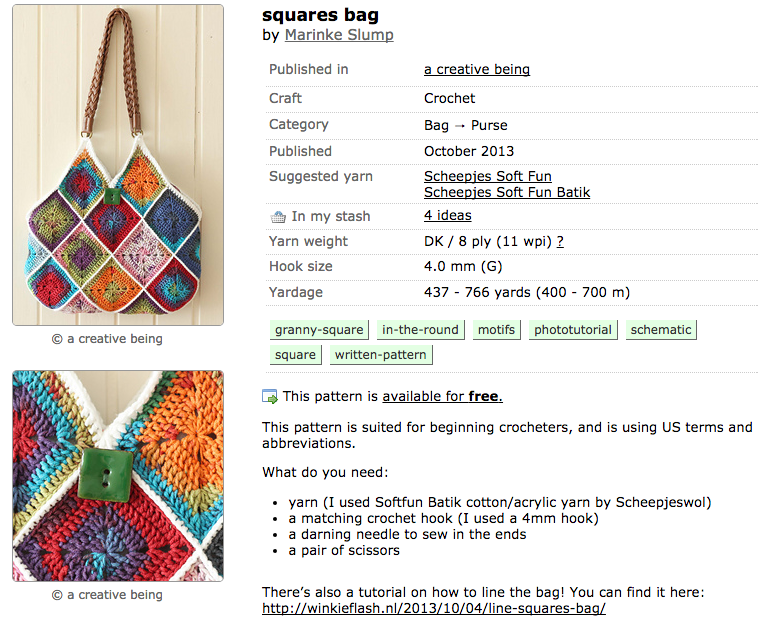 I found a few skeins of Noro at my LYS – purple, blue, turquoise, orange, pink and green.  How could I go wrong?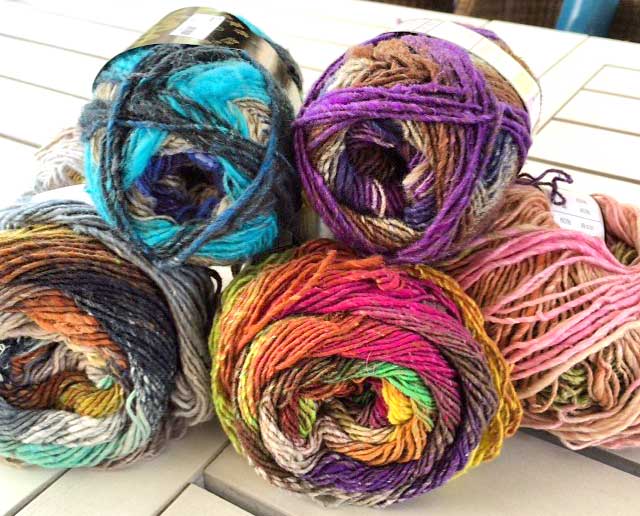 Can I tell you?  I'm in LOVE with this!  The colors, the speed, what I think will be the FO.  I can't wait to get more done.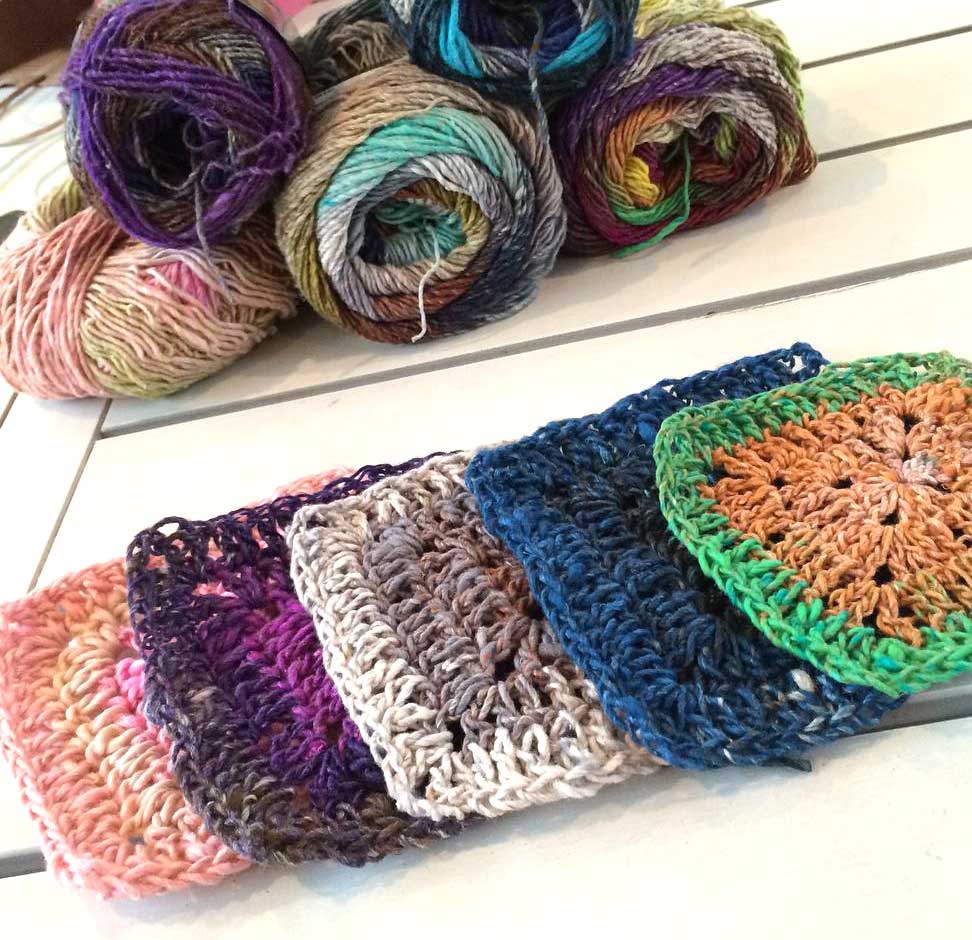 Of course, I'm already looking at other crochet projects – more bags, blankets, shawls, skirts and even a couple tops.  I'm not sure where this is going to go but I'm loving it right now.
I'll catch you on the purl side…